PUBLIC / COMMERCIAL PROJECTS
Client: University of Leeds
Project: Nexus, new build innovation & enterprise centre
Value: £30m+
Lead: John Murphy
Date of Completion: August 2018
About: A new 10,000m2 office and laboratory building, which provides high-quality serviced space for start-up companies. Situated on a prominent entrance to the campus, the building is a striking, high-quality design, which will be the public face of the University to businesses and investors.
Clever thinking: We developed an innovative, collaborative procurement process that still had to comply with OJEU regulations. This allowed us to get early commitment on cost and programme from contractors, while still maintaining competition. We shared the project budget with tenderers, and they competed on delivering maximum value for that budget.
Value added: In dialogue with contractors, the foundation design and cladding construction was simplified whilst fully maintaining all the crucial architectural details. The tenderers also identified any gaps in the Employer's Requirements, so we could resolve those prior to going into contract.
Client: University of Leeds
Project: Complete refurbishment of a Grade II-listed library
Value: £15m+
Lead: John Murphy
Date Completed: December 2016
About: The Edward Boyle Library is an 11,000m2 Grade II-listed building over 6 floors. The University needed to completely refurbish it to provide a modern, digital learning environment, but couldn't afford to lose study desks by closing the library during the works.
Clever thinking: We worked closely with contractors to deliver the best possible phasing and buildability. This enabled us to keep the library open during the refurbishment by incorporating an enabling works package to modify the M&E services early.
Value added: We took six months off the original programme, reducing it from two years to 18 months. As a result of our rigorous 'quality-first' approach, the workmanship in the finished building is now a benchmark for the rest of the University.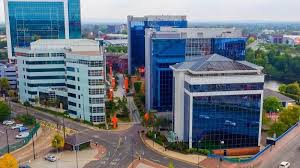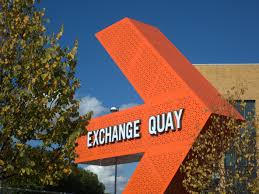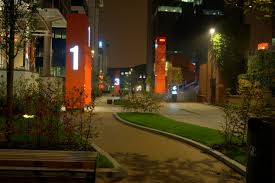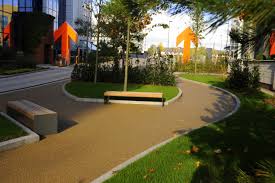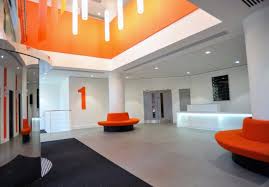 Client: HREIM / AIMCO
Project: Exchange Quay
Value: £12m
Lead: Justin Myall – Project Director
Date completed: 2015
 
About: Modernisation of the 434,000 sq ft Exchange Quay office complex in Salford Quays, creating a coherent family of buildings in a waterside setting.

Clever Thinking: We worked closely with contractors to deliver the best possible phasing and buildability in a live environment. We created a new landscaped public realm that had over 500 cars moving within the space daily.
Value Added: The new public realm, amenity spaces and refitted offices have created a new welcoming environment which has facilitate the sale of one building and assisting in the significant uptake of the refurbished space.
Client: Heathrow Airport Holdings
Project: Terminal 2A Multi Storey Car Park
Value: £125m+
Lead: Graham Flynn - Project Leader
Date Completed: 2013
About: Delivery of the new terminal 2A Multi Storey Carpark in an exceptionally busy area of this international hub airport, including lead role managing Heathrow's Operational Readiness programme.
Clever Thinking: To reduce disruption to the central terminal area and reduce traffic on a very busy airport artery, the project pursued a DfMA agenda with the majority of the infrastructure built from off-site manufactured products. This increased the speed of build and eased logistical problems.
Value Added: This intelligent car park had multiple systems that had to be live tested before being opened to the public. The Operational Readiness programme was a major concern for the client, which resulted the project was being tested for use even before it was finished, helping to ensure a smooth transition at handover.
Client: MBNA
Project: MBNA Madrid Call Centre
Value: £5m - £10m
Lead: Graham Flynn – Project Manager
Date Completed: 2002
About: Having worked with MBNA on several projects at its Chester, UK headquarters, Graham was asked to oversee the delivery of MBNAs first European call centre in Las Rozas, Madrid to ensure the quality and brand image matched the standards found in UK and US operations.
Clever Thinking: A JV partnership was developed integrating Spanish and UK contractors to maximize the use of local skills while ensuring consistency of MBNAs recognised high quality standards and employing recognised UK contractors where approprite.
Value added: Managing an international team and integrating UK contractors into a live Spanish project took diplomacy and negotiating skills. The fast track project was completed on time to the exacting brand standards required.
Client: Allied London Properties
Project: Spinningfields
Value: £10-15m
Lead: Justin Myall – Project Manager
Date completed: 2002

About: As part of a £500m regeneration of Manchester city centre, the former Magistrate's Court was demolished creating Hardman Square, a new public realm in the centre of the Spinningfields development.
Clever Thinking: Justin oversaw a team of landscape architects to design a public realm that had longevity and purpose for a diverse cross-section of workers, commuters and visitors, whilst still maintaining a feeling of community.
Value added: By managing competition to ensure the right landscape architect was selected, Justin helped the client create a world class public realm that will allow the design to adapt to the ever changing commercial aspirations of the landlord's team.